So I wanted to book Eli's birthday party when we got back from vacation.
I called the SportsPlex and they have since moved locations & upped their party prices.
BOOOOO!
So we are changing plans.
We are now having a Super Hero party at out house!
Here are the new ideas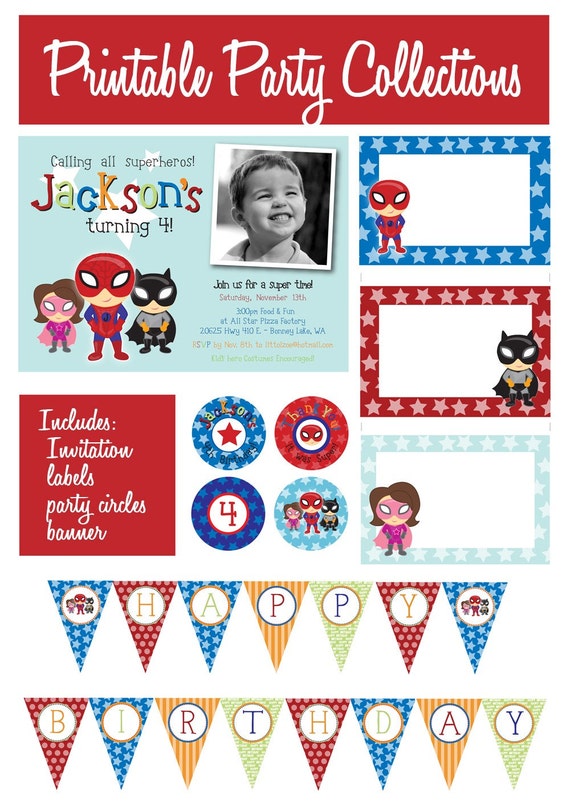 Really liking this set from
ItsyBelle
on Etsy.
I wouldnt have to make anything just print and put together.
Its going to be a pretty low key party.
We've had a lot going on lately.
But we will have an awesome cake made by my friend Jenny.
Eli wants a super complicated one like the ones below but we will do a combo of these somehow.
Happy Tuesday everyone!