I joined a SITS group to help my learn more about blogging and met some really great people in the process. One of those people was Breann- her blog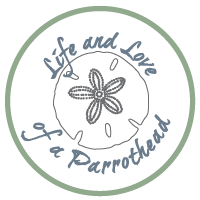 is so cute! She talks about life in the South, life with her baby boy and husband, a their kitties.
I loved her series Friday Face and wanted her to do a guest spot here. So we decided to do a Double Feature, I did Friday Face for her and she did Friday Face for me...2 for the price of 1! She asked me questions and I asked her some questions as well. So here's my 1st Friday Face- Thanks Breann!
1. What made you want to start blogging?
I started blogging for fun about 3 years ago, before blogging was as near a big a deal as it is now. But I would say in the last 4 months I have really thrown myself into it, reading books about becoming a better blogger, workshops, any and all pimping out I can do. I want my blog to grow into something that others really want to read. Half the time I feel like I am just stumbling along. Any and all comments and followers make me so happy! The birth of my son has given me the drive to try and make a little money off this so that I can hopefully spend
more time at home
with him.
2. Tell me about your family.
My family is just about the most fun family I know. we are huge TV addicts and in the height of TV season there may be 4 shows recording at a time. If we go on vacation it takes forever to catch back up! Now, with Logan, we sit around on weekend mornings and play with him while watching tv and drinking coffee. We try to get out of the house and take him places, even out to eat. We vowed to always just take him with us and lot let having him in our life stop us. It worked! We go out to eat, shopping, farmer's market.. he is just our muskateer!
3. What is the one thing you do as a mom you swore you would never do?
The first is stop breast feeding no matter how hard it was. There is a long story behind it but I only made it 7 weeks. The other is not let him sleep in our room. But you know? He is in a bassinet and we like him in there. It's cozy. We have the dogs in the bed and the bedroom door shut and we are just this little family in there.
4. What is the best thing about living in the South?
Well the winters aren't too cold, the food is awesome, and people are super nice to each other! Downside? Everyone thinks I own some kind of farm animal...
5. What is your favorite Buffet song and why?
OH MAN! Really? I have to choose one? It's sappy but I love
Little Miss Magic
. My dad used to sing it to me when I was little. Makes me tear up. But if I want a fun song, it's Migration. He even says "Got a Caribbean soul I can barely control and some Texas in here in my heart." That is so me!
Thanks Breann again for sharing with me! Head on over to Life and Love of a Parrothead and get your Double Feature!