Happy Saturday Everyone! Today is the 1st day in a series that I am starting here at Warm & Fuzzy.
I am going to be spotlighting my sponsors.
Each weekend one of my sponsors will get the spotlight here at Warm & Fuzzy.
They can promote themselves however they choose.
They can promote their blog, their store, or both.
So here they are! My very first sponsors!!!
~~~~~~~~~~~~~~~~~~~~~~~~~~~~~~~~~~~~~~~~~~~~~~~~~~~~~~~~~~~~~~~~~~~~~~~~~~~~~~~~~~~~~~~~~~~~~~~~~~~~~~~
We are so excited to be over here on Lauren's blog, Warm and Fuzzy, as her FIRST sponsors!!! Today, we just wanted to share a little about our blog and hope you take a moment to stop over for a visit:)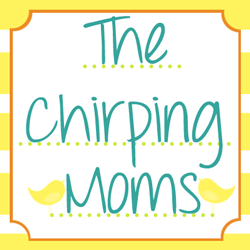 We are two moms, Julie and Courtney who are close friends, who happen to be neighbors! Between us we have four little kids, three and under, and spend our days chasing after them.
We hope to share a little bit of our adventures in "mommy world"!
On our blog, every day of the week brings something new to our readers!
Monday is our FUNDAY and Giveaway..

We have given away everything from earrings and swimsuits to books and bibs! A little for moms and a little for our children:)
For the Moms
Tuesday
is where we share fun Mommy ideas and advice, such as how to create these cute toddler skirts!
Where to
Wednesdays
is where we share our field trip adventures, like when we shared our adventure to the strawberry picking farm with all four of our kiddos!
You can also visit us on
Facebook
and
Twitter
! We just finished an awesome Baby Week and check back next Monday as we have a special Birthday Bash planned to help our readers plan their children's birthday parties. We love any reason to celebrate around here!

~~~~~~~~~~~~~~~~~~~~~~~~~~~~~~~~~~~~~~~~~~~~~~
Thank you so much ladies! Now everyone head on over to their space and show them some love!
They are really great momms and ladies!
Have a GREAT weekend!
Happy Saturday Y'all!