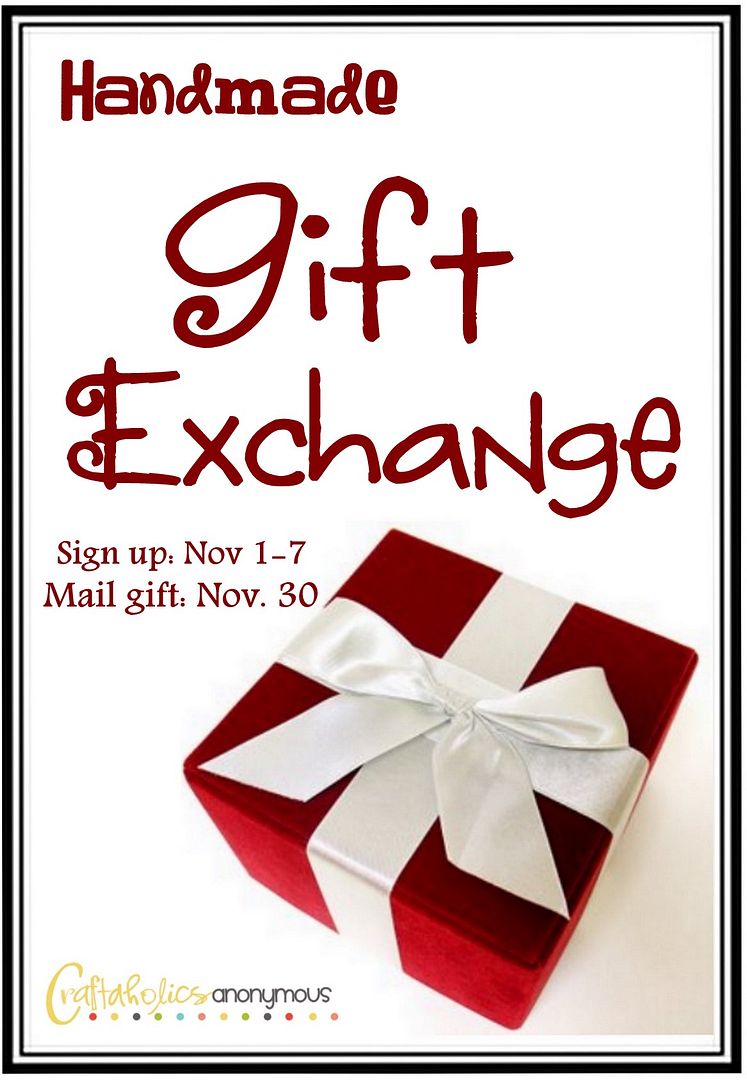 Did you sign up? If you haven't, today is the LAST day! Go right now!
The lovely crafty Linda @
craftaholicsanonymous
is once again hosting her annual Handmade gift exchange! I signed up last time for the Summer edition and now its time for the Winter edition.
The exchange gives you a chance to meet up with a new crafty person
and a chance to show off your craftiness.
And who doesnt love that!?!
Linda will also host a linky party where we can all post pics of the gifts we have made and recieved.
I LOVED looking at all the goodies that were sent to everyone!
If you think you arent crafty enough to join, think again. Head over to
craftaholicsanonymous
and check out the links to the last exchange and see what gifts were given I am sure you can find something awesome to give. Make sure you enter today!!